Life-cycle Consultancy Services
We have extensive experience in various technologies and processes and we can support and consult you throughout the entire life-cycle of your IT investments, from strategy and planning to solution implementation.
We focus on continuous improvement and customers' long-term benefits, providing neutral advice and considering all aspects of your digital journey, from technical and economic to regulatory requirements.
Our offering helps you to
Improve your daily operation
Enforce your change

Digitalize your business
Improve your daily operation
Data Assets Based Services
Data is a strategic asset and we organize our activities around and on top of data assets.
We help you in the alignment of IT and business objectives, in the improvement of processes, in the delivery of technical solutions, and in the transformation of your organization, taking advantage of the special value of your data assets without the need of a total makeover.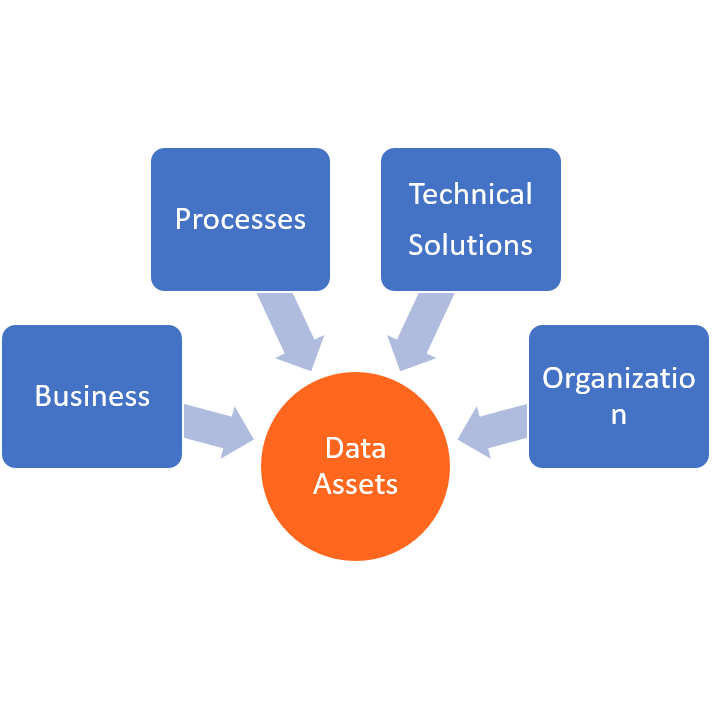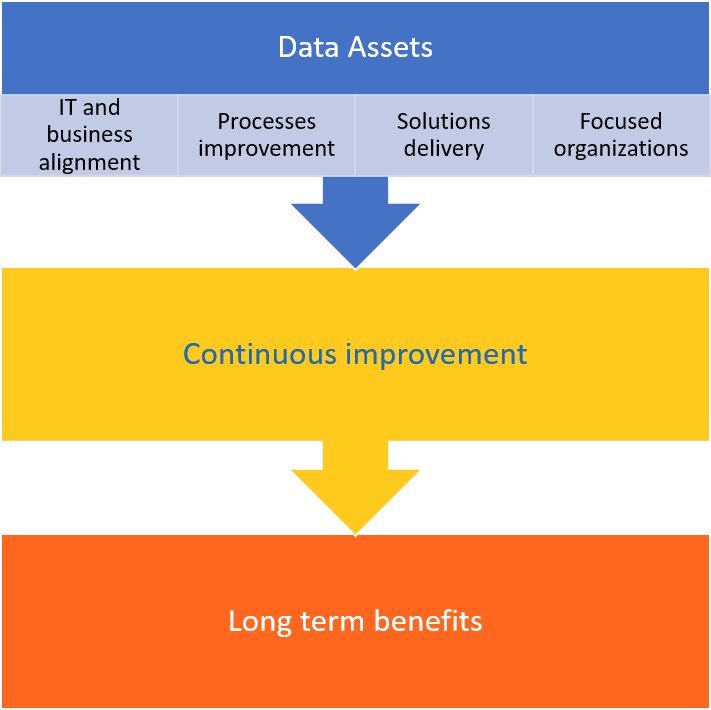 Threat Containing Services
We strengthen your capability to react to attacks by evaluating your security posture and implementing mitigations and monitoring activities.
Being able to identify new threats and triggering improvements for the protection of the data vital to your organization will help you containing the damages of attacks.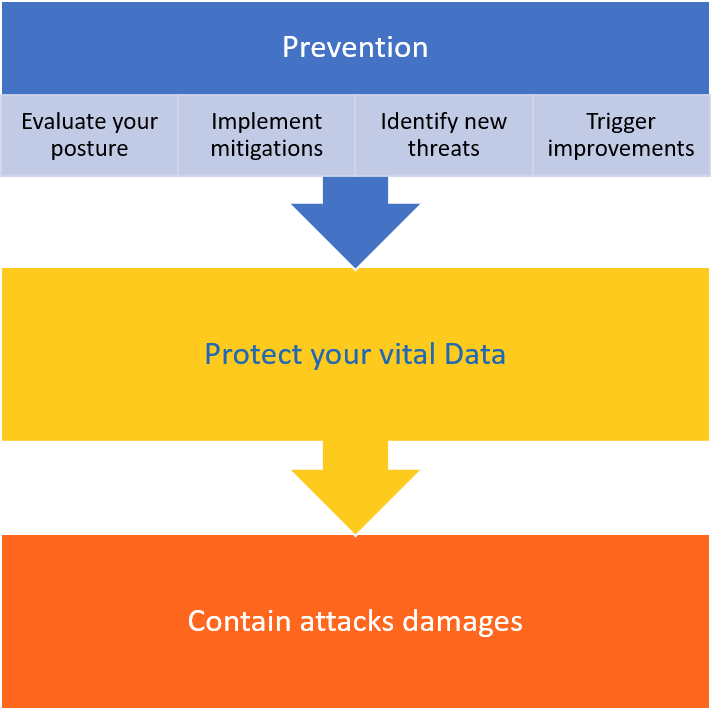 Application and Methods Services
We provide you support during all phases of application development and deployment, improving methods and optimizing existing and new solutions.
We don't provide off the shelf solutions, and focus on individualisation, tailoring all activities to your environment and needs.
You can rely on our experience to ensure that all new components are implemented in a professional way, that they smoothly integrate in your environment and that they seamlessly execute.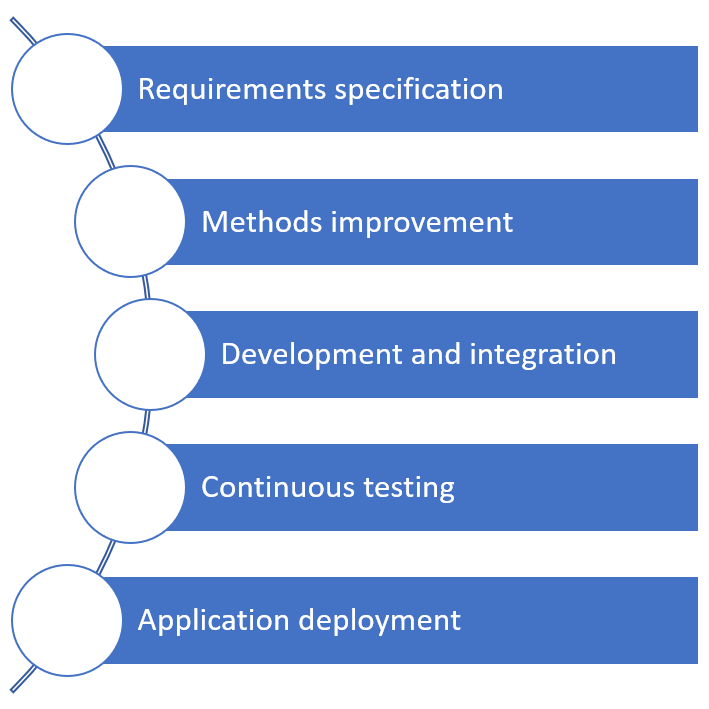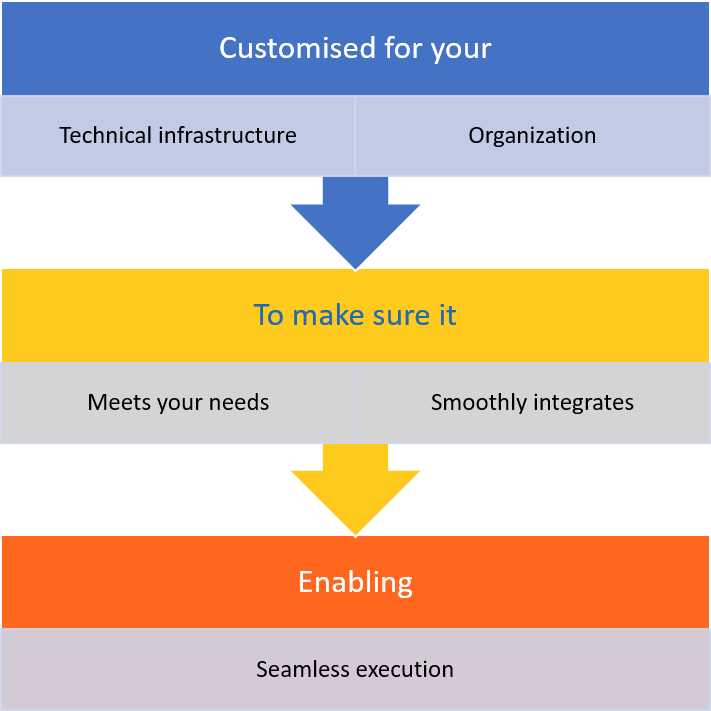 Process Services
With our experience in process reviews and definitions we consult you in all aspects needed for enhancing controls and implementing the needed improvements.
You can rely on our knowledge for implementing efficient and effective process execution and monitoring.
Enforce your change
Organization Enabling Services
We support you during evaluations, planning activities, executions and analyses ensuring that all details are well understood.
Our goal is to make sure that you own the solutions because this enables your organization in achieving continuous improvement and long term benefits.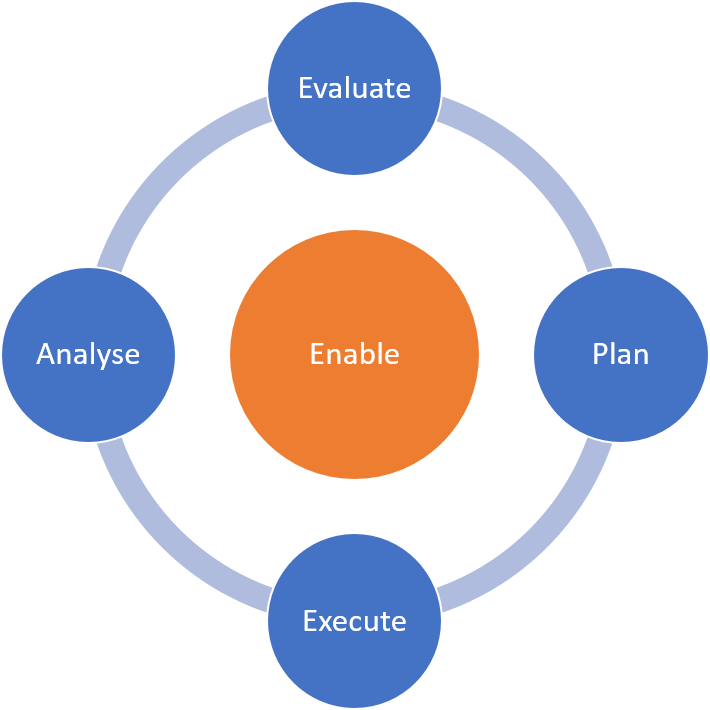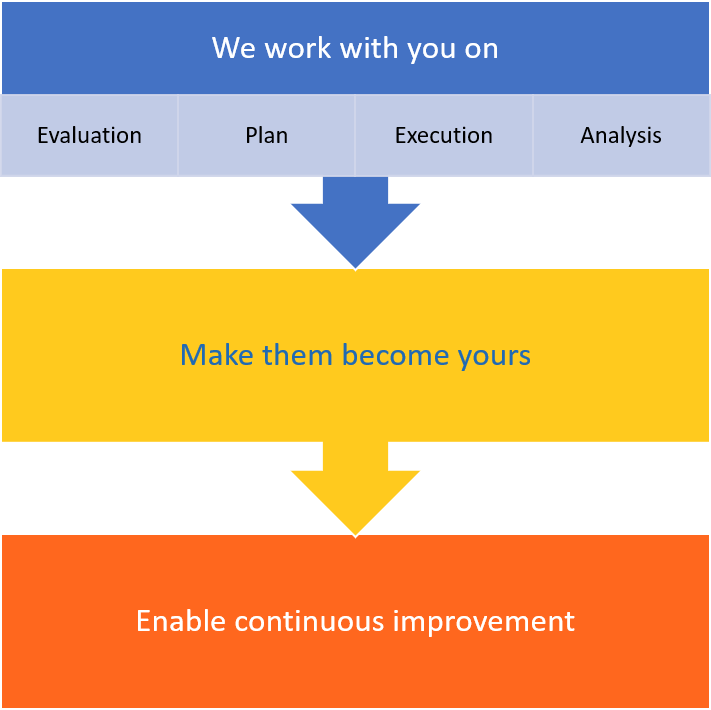 Compliance Services
We provide consultancy in compliance and help you improve your overall posture.
We have experience in setting up and managing self-assessments, in coaching teams, in preparing and supporting personnel for audits, in defining and implementing security policies, and in enabling continuous improvement.
We provide full support for implementing the
GDPR
and for all your data protection requirements.
Project Services
We have the technical knowledge and experience to manage IT projects. We support you during all phases aiming to ensure that you reach your targets on time and in line with your requirements.
We have the skills needed to ensure the collaboration required by projects involving various parties and different cultures.
Digitalize your business
Data Space Services
Our data space services are based on our model of Digital Foundation.
The model is organized in different levels, which also represent the sequence of engagement and implementation:
Data Asset Management, manage operational, master and reference data, ensuring data quality, operations and governance;
Smart Autonomy Framework, perform rule-based data processing, data pre-/post-processing, monitor and control, integrating data transmission, analytics and mining;
Order Management System, manage of internal and external workflows;
Group and Community Marketplace, publish resource allocation demands and matching opportunities;
Information and Communication Space, enable information sharing and free-floating communication in the line of business;